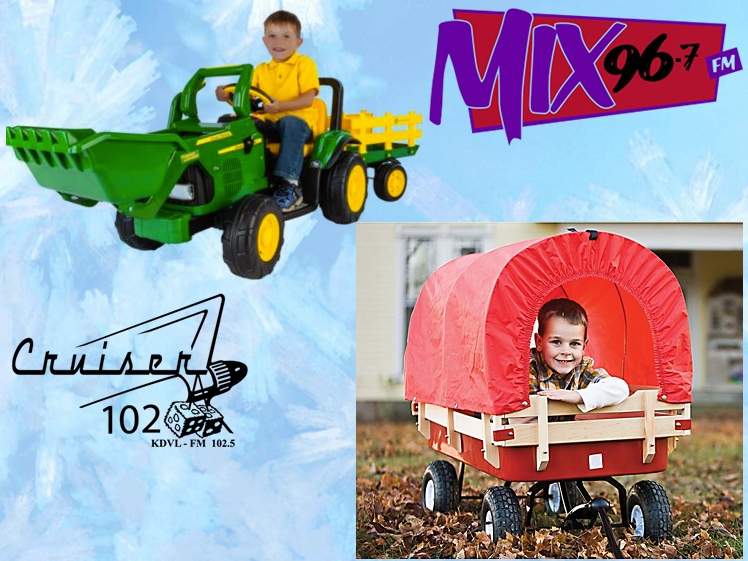 Listen to Mix 96.7 or Cruiser 102 for your chance to WIN!
Tune into Mix 96.7 for details!
Tune in and listen to your favorite RadioWorks station for details, and where you can sign up!
Community Notes
There will be Public Ice Skating at the Burdick Arena on Friday, Oct. 31st from 7:45-9:00pm; on Saturday, Nov. 1st from 1:30-3:00pm and from 8:15-9:30pm; and on Sunday, Nov. 2nd from 1:15-2:45pm.
Today's Broadcast Schedule
*Schedule subject to change
WITHOUT notice!*


Lake Region Weather