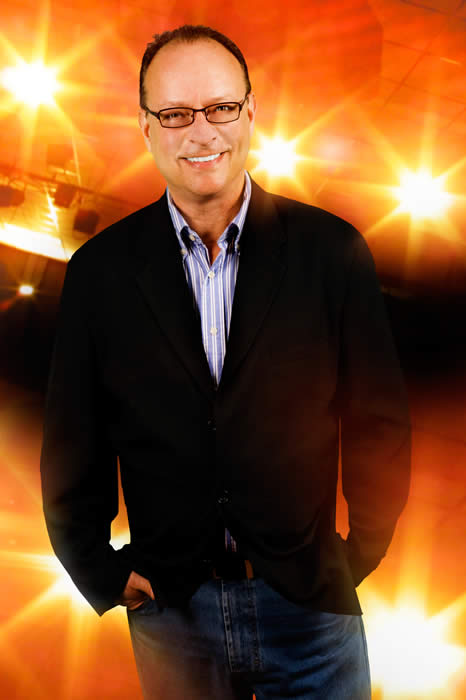 It all started on a two watt pirate radio station in his bedroom in Winston-Salem, North Carolina at the ripe young age of 13. Young Tom Kent would put long songs on and get on his bicycle and ride around the neighborhood, knocking on doors asking his neighbors to listen. At the ripe young age of 18, he hosted the night show at WHBQ in Memphis. He was hired by Memphis Mafioso George Klein who was also Elvis Presley's best friend. He was one of the most outrageous radio personalities in the history of top 40 radio. Over the next several years, Tom Kent would enjoy success on the air at legendary stations like WIXY, KLIF/ DALLAS, WIBG/PHILADELPHIA, WMJX/MIAMI, WGCL/CLEVELAND, WLS/CHICAGO, and WAVA/WASHINGTON. Nominated for many awards including Billboard Major Market Air Personality of the Year, Tom would become legendary in the ranks of radio greats.
Some say he's come full circle — back to his very early teen years when he would also broadcast from his home. Only this time, his neighborhood was the world!
Community Notes
The 6th Annual Easter Eggstravaganza will be held on Saturday, April 4th from 10am - 12 noon at Burdick Arena. There will be games and activities geared for children pre-school age thru 4th grade. The Easter bunny will be there too! Charge is $2 per child to participate in the Easter egg hunt, with a percentage of proceeds going to a local charity.




If you have a public service announcement please email it to

This email address is being protected from spambots. You need JavaScript enabled to view it.
Today's Broadcast Schedule
*Schedule subject to change
WITHOUT notice!*


Lake Region Weather