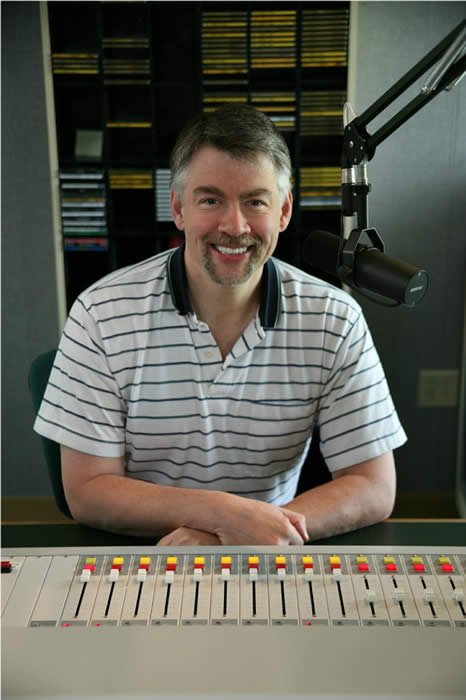 Born in Libertyville, IL and raised in Milwaukee, WI, Bill grew up on baseball, beer, brats and golf until his interests turned to radio and being on-air. So, he interned for Milwaukee's WTMJ. Eventually, his career then sent him to Rockford, IL, Minneapolis-St. Paul, back to Milwaukee, WI, Green Bay, WI & Des Moines, IA where he programmed Oldies and then Country. Aside from getting listeners up and going in the early hours, Bill enjoys photography, is an avid golfer and music collector.
Favorite Tune of All Time: There are soooooo many but one that stands out is "Satisfaction" from the Rolling Stones who are still at it after all these years!
Favorite Food: Seafood..or is it see-food?
Favorite Station: Yours!
Favorite Time of Year: Vacation
Why In Radio: Has no other applicable job skills
For details, click "Promotions"
TURN TO US! We're your severe weather authority in the Lake Region!
Community Notes
DL Elementary School Registration is being held Monday thru Friday, August 4th - 8th. Parents of students new to the DL District are asked to complete the registration process at this time. If you're new to the area and need to know where your child/children will attend school please call Lynn Goodwill at 662-7626. Students who previously registered in May, plus all new students, are asked to stop by the school to purchase breakfast/lunch tickets, get school supply letters, and other handouts during registration week.


Devils Lake Tourism Presents "The Lego Movie" on Friday, August 1st around 9pm at Roosevelt Park in the Band Shelter. Free to the public, bring your blankets and lawn chairs if you want. Co-sponsored by the DL Park Board with a Kids Camping Night in the park for those 12 and under, registration is from 5-6pm at the Pavillion with lunch served from 6-7pm, there will be a bouncy house from 5-7pm and games & activities from 7-9pm with prizes given out in certain events, the activities are designed for 6-12 year olds. Families must provide their own tent and sleeping bags, and there must be one parent or guardian in each tent. Tents must be removed from the park by 9am the next morning. Anyone interested in participating must pre-register by calling the Recreation Office at 662-8243 by Wednesday, July 30th at 5pm.


Arts in the Park (sponsored by the Devils Lake Lions Club), will be held on Tuesday, July 29th at 7pm at Roosevelt Park, entertainment by Rick Senger and his grand-daughter, easy listening music...pack a picnic, grab your lawn chair, and come on out!


Today's Broadcast Schedule
*Schedule subject to change
WITHOUT notice!*


Lake Region Weather