Contact a RadioWorks representative - Click here!


Covering Northeast North Dakota 24 hours a day
KZZY KQZZ KDLR KDVL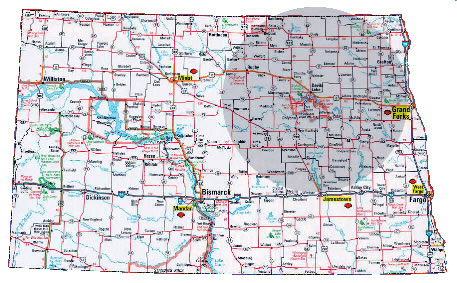 Why Radio Advertising?
Time and time again, Radio advertising proves to be the single-most cost-effective advertising medium.
Because radio advertising is affordable, you can reach more people for less.
For less than the cost of 1 average newspaper ad, per day, you can present your message on ALL FOUR Radio Works stations throughout the day, and reach the entire audience!

97% of North Dakotans listen to their radio every week.

Radio Advertising reaches people closes to the point of purchase

Consumers spend far more time with radio during key shopping hours - 6AM to 6PM


Facts about our audience:*
Median age of counties in our listening area - 37
Average household income more than $1,000 over ND average.
Per capita income is annually over $500 more than ND average.
Average annual retail spending per household is $1,100 more than ND average.
64% of households are homeowners.


Facts about Agricultural audience:**
Total Cash Receipts for farmers, just in our listening area, was $776,000,000.00 in 2010. This is more than the entire state of Texas!

Radio is an integral part of the farmers daily life. Over 90% of the farmers in the West North Central region listen to radio every day or nearly every day. They listen to:

| | | | |
| --- | --- | --- | --- |
| Market Reports | 93% | Sporting Events/News | 48% |
| Weather | 96% | Entertainment | 72% |
| Farm News | 92% | Non-Farm News | 83% |

Top 10 reasons to advertise on
your RadioWorks Stations:
10 - Expand your market area. All 4 RadioWorks stations have a broadcast radius of 70+ miles, with more than 40,000 population within our listening areas.
9- Reach more customers than the top stations in larger markets. KZZY, for instance, has an average quarter-hour listening audience equal to or better than some of the top stations in the Fargo/Moorhead area, simply because there are less stations dividing the audience.
8- Reach far more customers with less money. For less than the cost of one medium-sized newspaper ad, you can run a 30-second commercial 8 times a day on each of the four RadioWorks stations.
7- Get first-rate commercial production, free. Many advertising agencies charge production costs for even a basic commercial. RadioWorks subscribes to FirstCom, the best production music library in the business, with over 20,000 effects and elements at our fingertips, with modern digital editing, and national award-winning talent making your commercials....at no extra charge.
6- Value-added promotions. Nobody, and we mean nobody, does more promotions than RadioWorks. From daily on-air giveaways, to "160 Free Acres", "Think Spring" and even car giveaways....Thousands of dollars going back into driving customers to your door and keeping listeners glued to their radios all day long...Talk about Value-added!
5- Reach more transient customers. We reach the skyrocketing tourist traffic coming through the Lake Region. Think about it...do they bring a newspaper with them?...Do they bring a Television? They do, however, bring their radio with them.
4- The best programs. Agri-Talk, After Midnite, The John Tesh Show, The Huckabee Report, American Country Countdown, Grass Roots Gold, Country Classics, ABC/CBS Radio News, the Minnesota Twins and Vikings and much more. All the best programs in radio today are carried on RadioWorks stations. Also, "Tradio", a daily call-in program on KZZY, which fields in excess of 12,000 calls per year and is by far the most listened-to program in the region.
3- Loyal listeners. As proven in past ratings, the RadioWorks audience is extremely loyal, Average Quarter Hour listening in the double-digits on all four stations. They literally listen all day! We'd like to take all the credit, but to be honest, its largely because of less stations dividing the audience. Your advertising on the RadioWorks stations can reach just as many, if not more listeners as in some larger markets, simply because of the concentrated listenership on our stations.
2- Locally owned and operated. RadioWorks is the ONLY media company in the Lake Region that can make that claim. We urge our audience to shop locally. We ask the same of you.
1- Making your community stronger. Between donated air time, PSA's, community issues programming, community leadership participation and outright cash donations, RadioWorks' stations each annually give over $60,000 in value back to the communities we serve. In fact, two times, we have been awarded the NAB Crystal Award for public service. Only 10 radio stations out of over 12,000 in the US receive this award. We are one of only 4 that have won this award twice.


When you advertise with RadioWorks, you're getting much more than just n "ad". You're getting Proven results!
*source: 2000 census
**source: North Dakota Ag Statistics/Rockwood Research