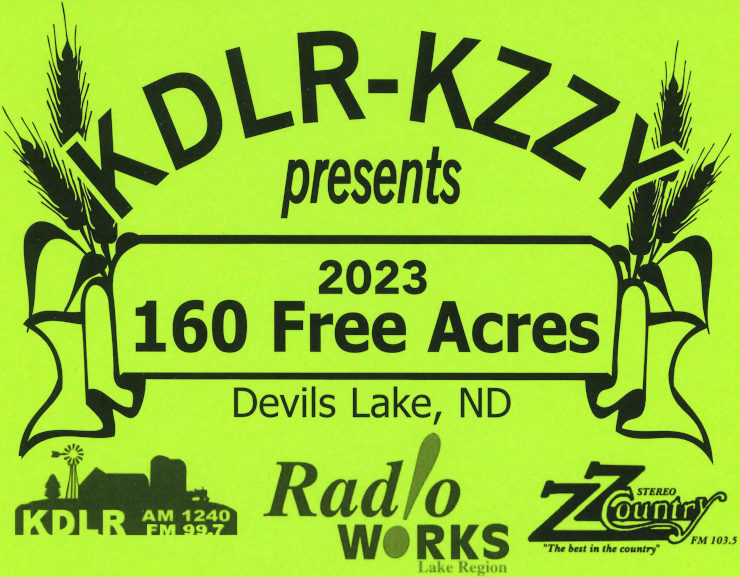 Win everything needed to plant 160 acres of wheat from RadioWorks and our participating sponsors!
Hey farmers! RadioWorks once again has your chance to win everything needed to plant 160 acres of wheat! Stop by our participating sponsors and sign up, and just listen to KDLR or KZZY to win! We'll draw names for qualifiers, and if your name is drawn, you'll have 15 minutes to call us back, and if you do, you'll get your name in the grand prize drawing in March, and win a commemorative coffee mug!
Here are the official rules:
No purchase necessary to register.
Must be 18 or over to participate - only one qualifier per household.
Must be part of a current, full-time farming operation consisting of a minimum of 160 tillable acres.
Must register at a participating sponsor or sign-up location. Qualifiers will be drawn on a daily basis.

Upon hearing your name, you have 15 minutes from that time to call into KDLR/KZZY at 662-7563 to enter your name for the final drawing.
Grand prize will be drawn on KDLR/KZZY during National Agriculture week.

Prize winners are responsible for delivery of bulk prizes.
All prizes are final, any substiution of one product or brand is the sole responsibility of the winner and participating business, and MAY NOT be redeemed for cash.
Winners are responsible for any and all applicable taxes over and above KDLR/KZZY pariticpation
Prize package(s) do not include any land, acreage, or remuneration for land subject to cash rent, lease or other finance payments.
All decisions and interpritations to the rules of "160 Free Acres" Contest and promotion are the sole responsibility of KDLR/KZZY, ZZ Broadcasting, Inc., and will be considered final.
Qualifying dates are January 9-March 10, 2023. Owners, employees and immediate family members of ANY sponsor are NOT ELIGIBLE to participate.
Product MAY NOT be redeemed for cash.
NAMES DRAWN FOR QUALIFICATION WILL BE ANNOUNCED ON
KDLR-AM 1240/99.7 FM and KZZY-FM 103.5
Monday- Friday at:
7:15 AM
7:50 AM (Bonus Drawing)
8:15 AM
9:15 AM
10:15 AM
11:15 AM
12:15 PM
1:15 PM
2:15 PM
3:15 PM